Meaningful Ways to Get Involved
Volunteer with TWB and have a direct impact on our community! Explore our standing opportunities below. 
If you are interested in working with our team to create a new volunteer experience (see some amazing community members who donate their time and unique skills in the Other TWB Volunteers section),
please reach out to Lucy
, our Director of Development.
Job Counselors
TWB is looking for volunteers to act as Job Counselors for our upcoming sessions! All Job Counselors will meet with their assigned Team Members on Wednesdays from 1:30 – 2:30 in-person or over zoom. 
Fall 2023 Session: September 19 - November 9
Winter 2024 Session: TBD (Start date in mid-January)
The Job Counselor role entails working one-on-one with a current Team Member to develop long-term vision and goals related to employment. Job counselors help assess job readiness, build resumes, prepare for interviews, identify potential positions and support the application process. 
Training is required; please contact Kathy or Susan for more information.
Guest Bakers 
Calling all bakers! TWB is looking for volunteers to lead a baking workshop for Team Members.
Guest bakers choose a recipe then lead Team Members through the baking process, sharing different skills and culinary techniques. Professional experience is not required to volunteer as a guest baker, but we expect volunteers to be able to effectively lead Team Members through a recipe from start to finish and offer guidance throughout the process. 
Past and current guest bakers have taught Team Members their tips and tricks for a vast array of recipes ranging from handmade pizza and chicken pot pie to cinnamon loaves and cake. 
If you are interested in volunteering as a guest baker, please reach out to TWB's program manager, Lisbeth. 
Corporate Volunteers
Looking for a meaningful team-building opportunity? Spend a day volunteering at TWB!  
We now offer group volunteer opportunities for businesses in our area. Your company can send a group to TWB to support our production team in the kitchen. This is a great way to participate in company volunteer days, enhance corporate social responsibility, and have a broader impact on our community at large. Plus, you can spend time with your team in a fun, delicious setting! 
For more information, please reach out to our Director of Development, Lucy. 
Other TWB Volunteers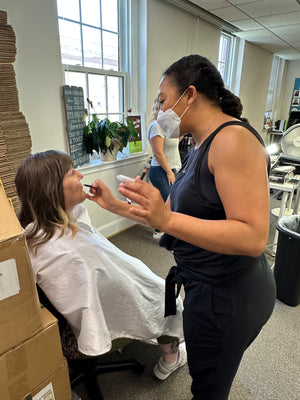 Makeup/Hair Services
Empower Team Members with glam: past volunteers have helped Team Members get ready for headshots, interviews, and more.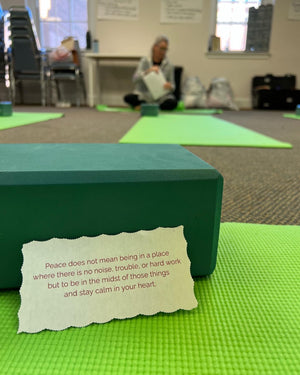 Yoga Instruction
Share your practice and flow with our team: yoga volunteers lead a class during each of our programs.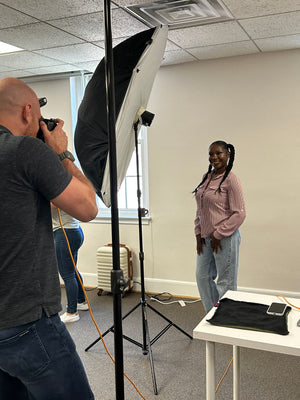 Headshot Photography
Lights, camera, confidence! Volunteer photographers take professional headshots of our Team Members to use in the job search.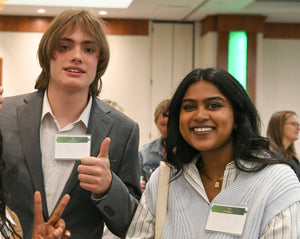 High School Internships
Community service that empowers: TWB has hosted several high school interns as part of their senior experience.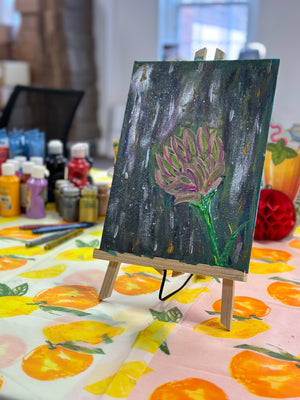 Art Therapy
Poetry, visual arts, music: use your passion for art to create a meaningful therapeutic experience for Team Members.
"Being a Job Counselor is something that gives me so much joy and satisfaction, and I am grateful for the opportunity to encourage and support these resilient women. The team members with whom I have had the privilege of working have taught me the true meaning of second chances and hope for the future. The sisterhood they share with one another (and with the remarkable TWB staff) is something that I never tire of witnessing."
-Kathy Penkiunas, Job Counselor
"The women have been incredible, and I've really enjoyed getting to know them. I think the most impactful [part of the program] for me has been seeing the way small changes, conversations, and exercises can really impact someone and modify someone's way of thinking. So many of the women have told me the ways the program has shifted how they see themselves and how they now view their goals...It really inspires me and makes me reflect on my path and how I got to where I am.
-Dr. Carmen Orozco-Acosta, Program Volunteer